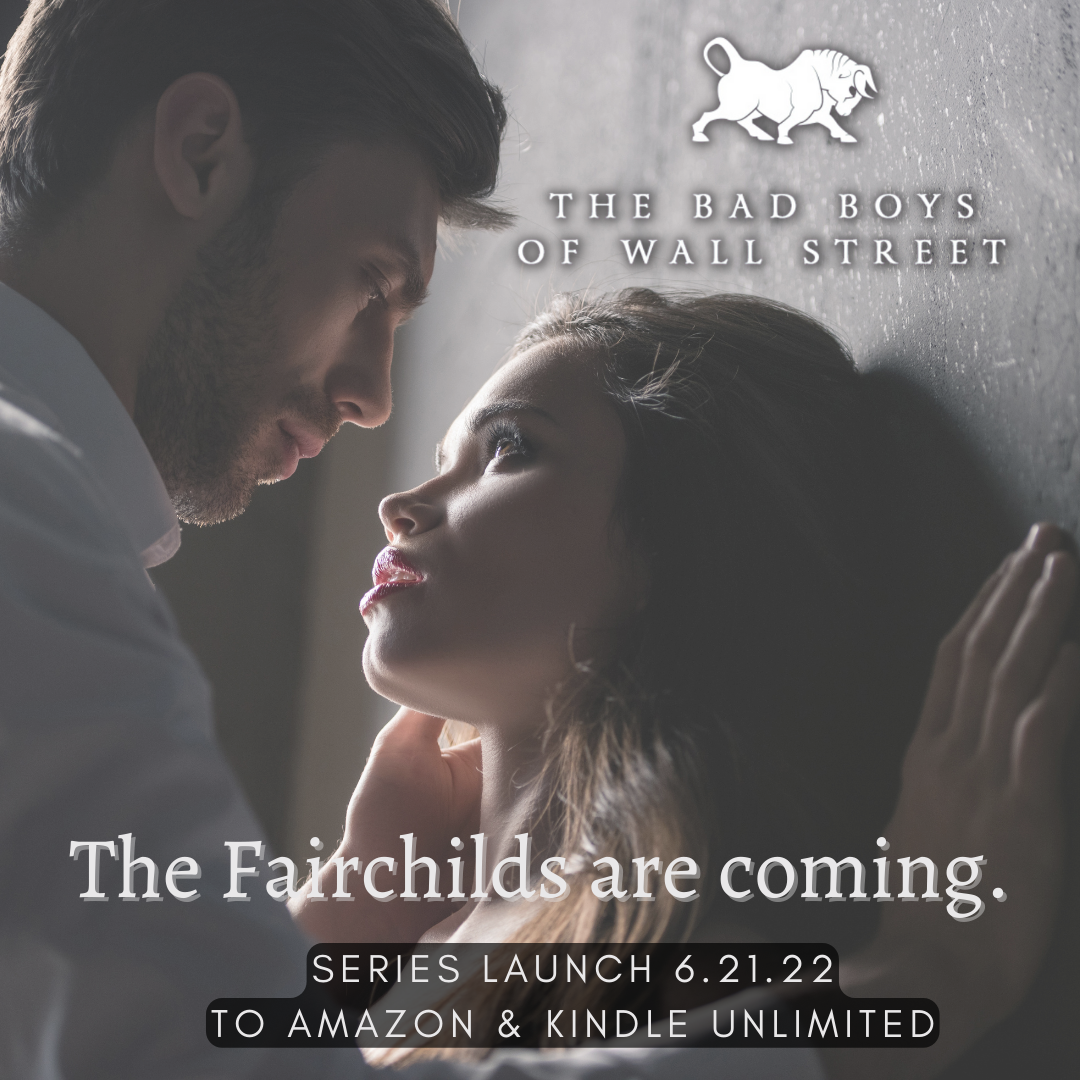 The Bad Boys of
Wall Street
Billionaires. Bad Boys. Bleeding Hearts.
This brand new series will be hitting Amazon and Kindle Unlimited in June 2022! Expect 4 books (and 1 prequel novella) overall. After two years of intense planning and preparation, I'm thrilled to see the series launch on the horizon. This is unlike anything I've written yet. 
And I hope you LOVE it…as much as it makes you throw your Kindle.
DON'T MISS A THING
Follow the Bad Boys.
THEY'RE ALMOST HERE
Book 1 Launches on 6.21.22